Criminal Law Legal Services and Traffic Law Legal Services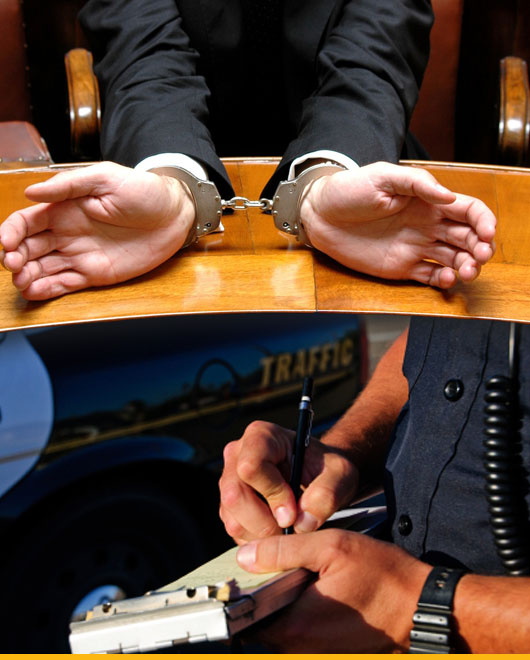 As a criminal defense lawyer, Attorney "Tim" G. Fowler will zealously defend your rights.  To be charged with crimes, whether they be misdemeanors or felony charges, can be a nerve racking and scary experience. To see the caption,State of North Carolina versus (Your Name) can be intimidating. For over 15 years, attorney Tim Fowler has represented citizens in Wake, Johnston, Harnett and other Counties involving charges of various crimes ranging from minor misdemeanors to serious felonies. Tim is an intelligent, determined and skilled attorney who will protect and defend your legal rights as your legal advocate. Tim will work with determination and compassion to ensure that your rights under the law and the State and Federal Constitutions are protected.
Tim has experience defending the rights of criminal defendants on criminal charges and Traffic Charges that include but are not limited to the Following:
All Misdemeanors and Traffic Charges Including But Not Limited To
Domestic Violence

Assault of a Female

Simple Assault

Shop Lifting

Stalking

Simple Possession of Drugs

Alcohol Charges

Breaking and Entering

Larceny

Shop Lifting
Missed Court Dates (Called and failed, Failure to *Assault of a Female appear)

DWI

Driving With Revoked License

No Operators License

Speeding Tickets

Stop sign and Stop sign tickets

Careless and Reckless Driving

Hit and Run
Felony Charges Including But Not Limited To
Embezzlement charges

Obtaining Property By False Pretenses

Drug Trafficking

Robbery

All Felony Drug Charges

Careless and Reckless Driving
Felony Breaking and Entering

Felony Larceny

Felony DWI

Felony Hit and Run

All Felony Assaults

Careless and Reckless Driving
Call Tim today at (919) 772-8816 and speak to him directly on the phone for up 15 minutes free of charge for some free advice. If you need a subsequent more in depth consultation you can always set one set one up right there on the phone. If you decide to hire Tim you will have an attorney who is very personable, friendly, caring and experienced attorney. You will also get to speak with and interact with Tim directly 100% of the time rather than communicating with the attorney indirectly, through office staff like receptionists, paralegals or legal assistants. Get the attention for your case and the respect that you deserve.